S2E3 - Soul Food
1 year ago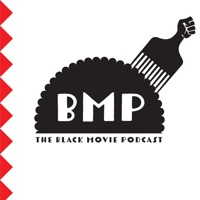 The Black Movie Podcast - S2E03 - Soul Food (1997)
Ryan and the BMP crew gather around the dinner table to discuss Soul Food, the star-studded family drama featuring Vanessa Williams, Vivica Fox and Nia Long navigating the loss of a matriarch in a film with a soundtrack that's just as celebrated as the movie itself.
Learn more: IMDB} | Shadow and Act: Vanessa Williams All-Timer Ad-lib
Where to Watch: HBOMax | AppleTV
Thanks for listening to the Black Movie Podcast! Season 2 is well underway and we'd love for you to share the pod with your friends & family.
If you're enjoying the podcast, rate & review us on Apple Podcasts, and follow us on social at @blkmoviepodcast on Twitter and @blackmoviepodcast on Instagram.
Find out more at http://blackmoviepodcast.com
Check out our podcast host, Pinecast. Start your own podcast for free with no credit card required. If you decide to upgrade, use coupon code r-851fbc for 40% off for 4 months, and support The Black Movie Podcast.